Our Children's Program is called First Day School because historically Quakers call Sunday, "First Day". The purpose of First Day School is to provide an inviting environment for children to connect with each other and the Spirit within, and to experience a sense of community.
First Day Children's Program meets outdoors, rain or shine and is open to ages 5 on up. Families interested in reserving their young folks' attendance, e-mail Children's Religious Education Committee.
This winter and next spring Children's Program will only meet on the first First Day of each month. Each monthly meeting has a theme, as follows:
March 7, 2021: Stewardship On Sunday, March 7, our youth will help a Friend with a burn pile while enjoying our company and connecting with long time members of Eugene Friends Meeting. Those interested will gather behind the Meeting house (rain or shine) at noon, bring a sack lunch and water bottle.

Remember to reserve a spot ahead of time.

For more information or questions, please contact the Children's Education Committee

April 4, 2021: Honor our Elders
Children's Program Addendum: Eugene Friends Meeting COVID-19 Protocols will be followed except:
The wearing of face coverings on children under the age of 2 is not recommended. Face coverings cannot be required for the use of children and should never prohibit or prevent access to activities.
Group size is a maximum of 10 children and 2 adults, one adult being a Health Monitor.
Cohorting requirements mean only one stable group (same adult/children participants for the event) share the physical Meeting space for youth.
Recent Activities:
February 7, 2021: On Sunday, February 7, at 12:00 noon, the Junior Friends met to put together food bags to distribute to houseless people in Eugene. The distribution of donated items was just as welcome in February as it was in December 2020.
January 10, 2021: New Year's Wishes – Creations made of recycled materials
December 6, 2020: Thankfulness – Food and Supplies for the Houseless. Thanks to so many folks for helping to make our food drive a great success! We had three Jr. Friends attending. The session began with worship sharing about silver linings embedded in these times. Friends brought food to share and deliver to the houseless including fresh baked goods and duck eggs. One friend brought 10 warm hand knit beanies!! We felt very loved and supported in our project. Three vehicles headed out from the Meetinghouse parking lot to deliver goodness to our local houseless community members.
Please view the Eugene Friends Meeting COVID-19 Protocols here.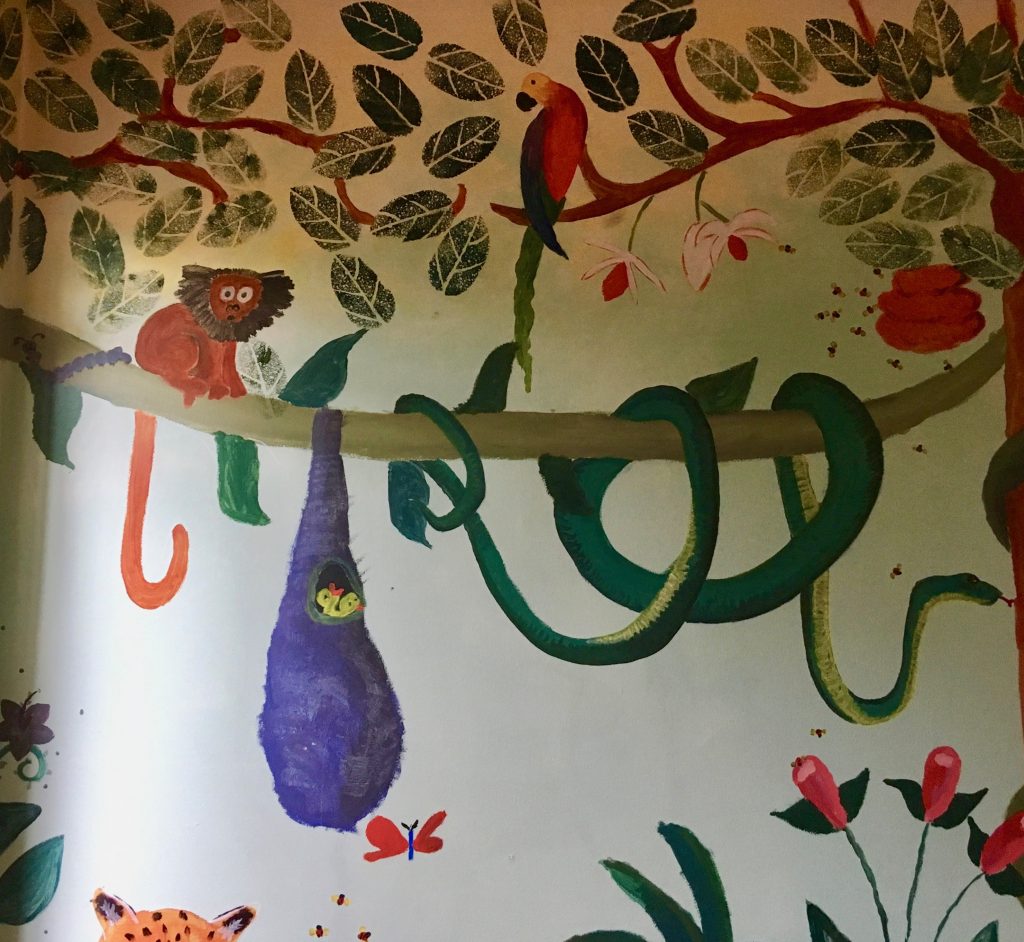 Updated 2/28/2020