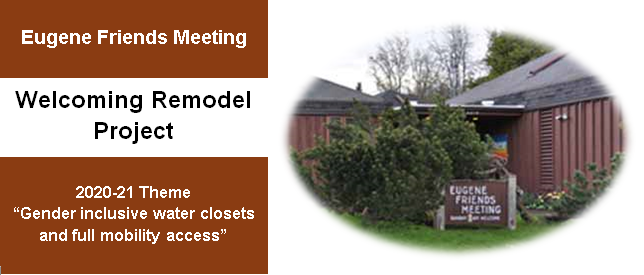 ---

"As an OPEN and AFFIRMING congregation, Eugene Monthly Meeting of Friends [Quakers] celebrates diversity in race, gender, sexual orientation, abilities, age, class, marital status, opinion and religious background. We trust this spiritual leading as we seek new understanding of truth and we welcome all who wish to join us in this search."
Our committee has clearness that the planned remodeling efforts will enhance our Meeting's mission of accessibility.
We aspire to embrace community members with a warm welcome for generations to come— including people of different physical abilities, displaced persons, and people of all gender identities.
We are committed to continuing to revise our plans as we envision new ways to welcome all.
---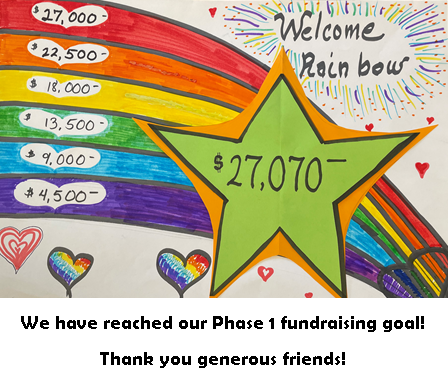 The Welcoming Committee Reports that the Meeting has reached the Phase 1 fundraising goal of $27,000. The contractor is finalizing plans. Construction is expected to begin the summer of 2021. Questions? Contact the Welcoming Remodel Committee.


We Celebrate!
We celebrate and appreciate the many donors who made it possible to take this next step of realizing our shared vision of building a welcoming worship and community space. Thank You!
---
You can download a file to learn about project details.
---
Do you have ideas for making our Meetinghouse accessible? E-mail us!
Updated 5/9/2021