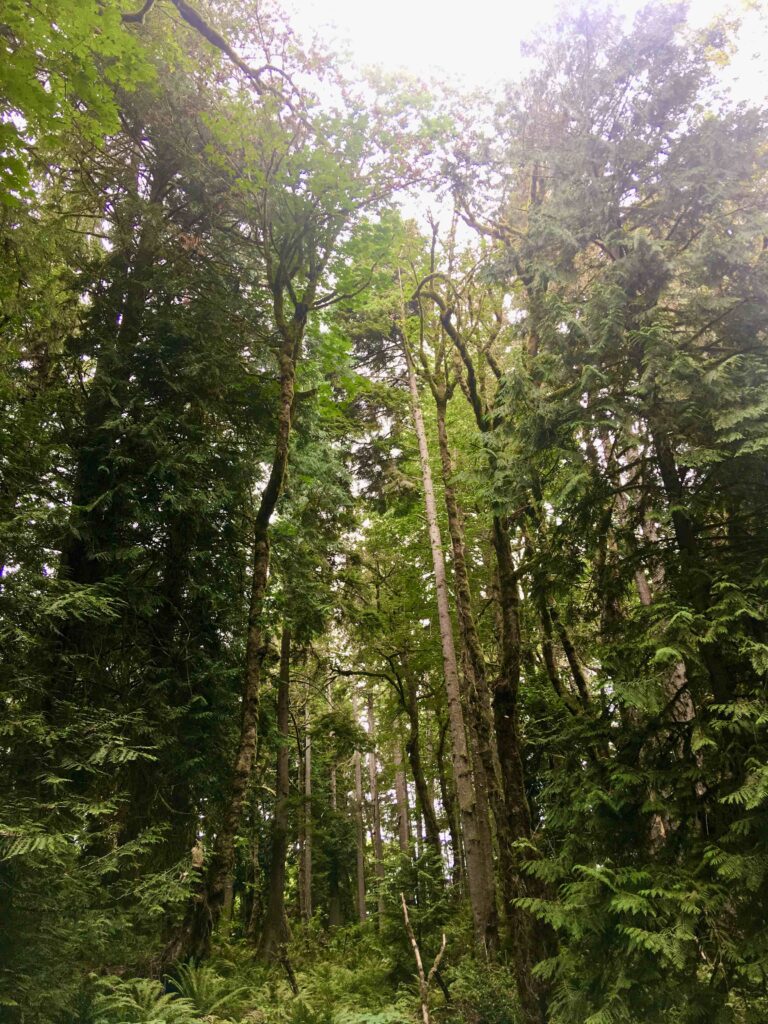 Our world's forests are one of the most effective nature-based solutions to climate change and the wildlife extinction crisis. Despite this, forests are undervalued and largely unprotected. More than 75% of the forests on the planet have been damaged or destroyed by roads, mining, logging, oil extraction or industrial farming.
The remaining 25% of our planet's forests are what we call "intact forests": An Intact Forest Landscape (IFL) is a seamless mosaic of forest that exhibits no signs of human activity that can be remotely detected, and no habitat fragmentation, and is large enough to maintain all native plants and animals, including populations of wide-ranging species. (We hear a lot about old growth forests in Oregon – but we also have a couple of Intact Forests – more on this next week.)
Protecting these vast stretches of unbroken forested wilderness is critical; their intactness makes them uniquely valuable to nature. They regulate temperature and rainfall across continents, provide homes to Indigenous Peoples, have some of the highest biodiversity rates in the world, and store huge amounts of carbon.
Unfortunately, IFL's are rapidly decreasing, mostly due to new roads for industrial timber and oil and gas extraction, agricultural expansion, and fires. If the trend doesn't reverse, the world could lose much of its unbroken forest tracts this century, posing problems for nature, the climate and human well-being.
Queries:
How can we be in unity with our local forests and the forests of the world?
How can we sort out the facts about what forests need from the rhetoric of forest management that benefits mostly humans?
Can we keep intact forests healthy while also supporting a local forest industry?
What practical steps can we take?
More Reading:
Intact Forest Landscapes (maps)